Upcoming events of Kerala Samajam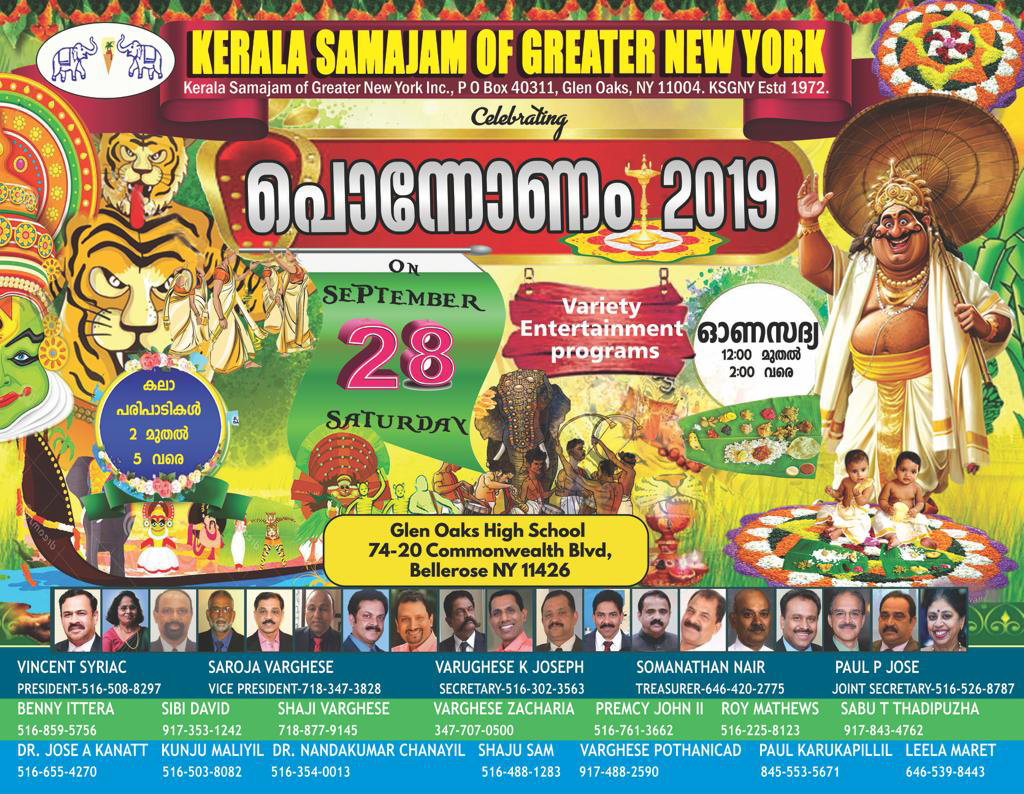 Kerala samajam's Onam celebrations 2019
Kerala samajam's Onam celebrations 2019 will be commenced on Saturday, September 28th.The venue is Glen Oaks High School auditorium, 74-20 Commonwealth bv, Glen Oaks, NY. Onam feast starts at 12 pm and will end at 2 pm and followed by cultural and entertainment programs.


Annual General Body meeting
General body will be held on Saturday, January 26th 2019 at 26 North Tyson Ave, at 4pm at Floral Park, NY.


Family Night
Christmas & New Year celebrations on Saturday, January, 19th 2019 at 6.30pm at Rajadhani restaurant, 206-11 Hillside Ave, Queens Village, NY..


Holyday Party
Kerala Samajam holiday party is to be held on Saturday, January 12th, 2019 at Rajadhani Restaurant, Queens, NY..